Southern Futsal - Birmingham
2023 Fall Magic City League Kicks Off Soon!!!!
BHM Futsal and Magic City Futsal League are teaming up this Fall. We will offer Birmingham's ONLY nationally sanctioned Adult Futsal Program. The group will offer camps, training, leagues and tournaments in Fall 2021 and beyond. Futsal is the United States' fastest growing indoor sport and will soon offer a professional league for those interested.
The Magic City Futsal League will provide 10 weeks of fast paced 5v5 action. Each team is guaranteed at least 7 games including regular season and playoffs. Our goal is to provide an appropriate competitive experience for all teams. We seek to have 2 divisions (Gold, Silver); so each team has a fun yet challenging experience every time they hit the courts.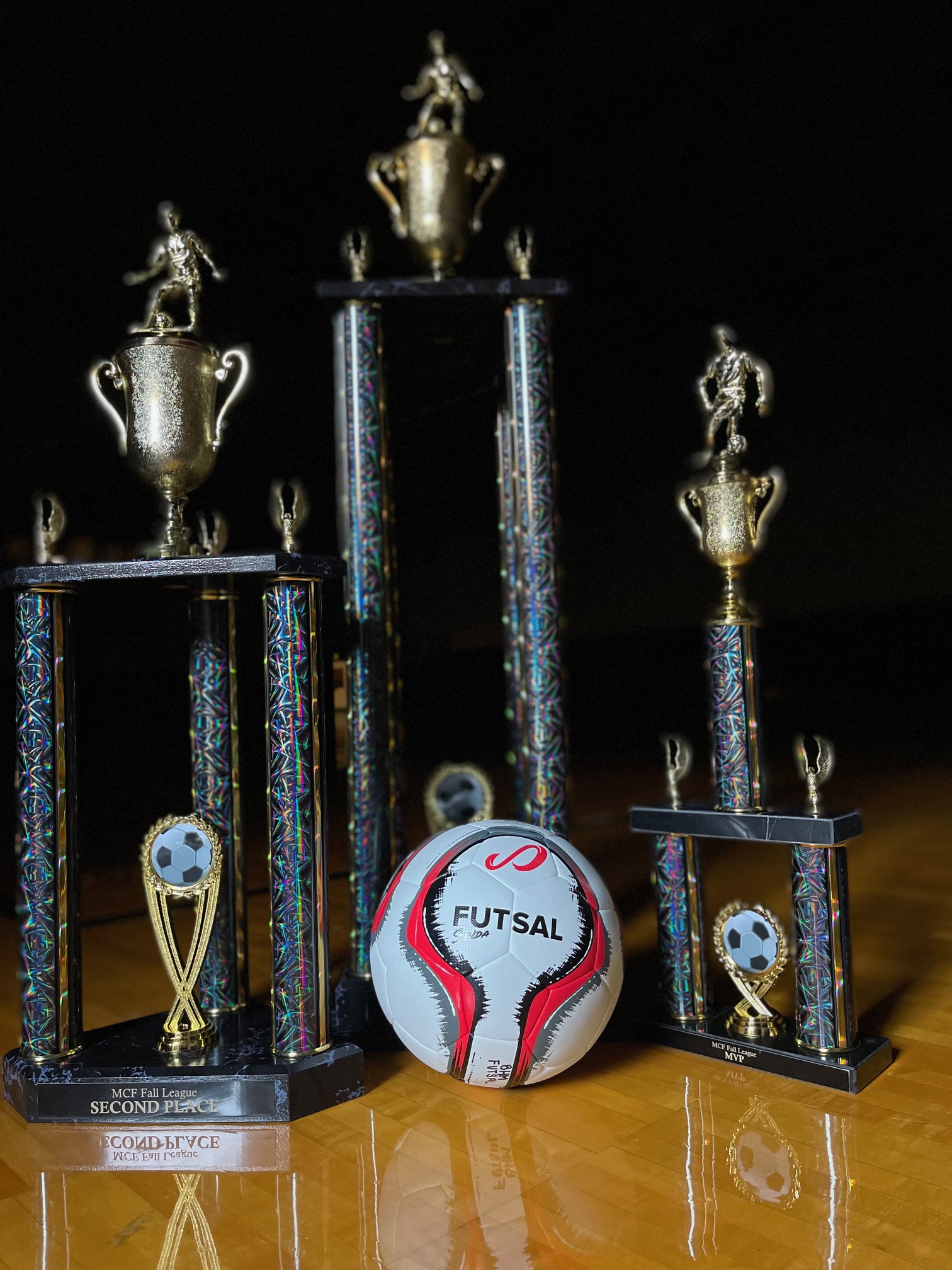 Who's Coming For The Title?
Dates: September 11th - November 15th
Times: Mondays 7:00-11:00pm (Wednesday if needed based on number of teams)
Location: BHM Futsal Center - 2331 Tyler Rd Hoover, AL 35226
Price: $100 entry fee and $60 per game
**This is a team registration. We suggest a roster size of 10-12 players depending on player fitness levels, commitment, and work/travel schedules.**
Please note:
League and specific futsal rules will be forwarded before kickoff. Team managers should forward this information to each player to ensure a proper understanding of the game.
Teams are responsible for providing their own jerseys - home teams wear white/light color and away teams wear dark color.
Week 1 schedule will be released September 4th - All games will be played as scheduled. Please communicate any potential conflicts when registering the team.
Monday will be the primary league day...Wednesday nights may be added based on number of teams
Registration Info - Click Here